An Affordable And Powerful Marketing System
For Real Estate Investing Success...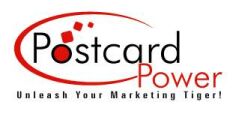 POSTCARD POWER!

In this smash hit manual on CD ROM we give real estate investors step-by-step instructions on using an amazing automated, online service that will hold your mailing list, maintain all of your postcards... and NOW GET THIS!

The service will PRINT, INCLUDE POSTAGE and MAIL YOUR POSTCARDS for just a couple of pennies more than POSTCARD POSTAGE alone!



NO SET UP CHARGE!

NO MONTHLY FEE!

YOU SUPPLY NO MATERIALS!
$1 minimum per campaign (Cheap!)

If you want to send 5 postcards fine. If you want to send 10,000 postcards fine. Your only cost is per postcard sent... INCREDIBLE!

Believe this! Most real estate investors fail because they fail at MARKETING!
You can attend every real estate guru seminar. You can buy every real estate investing book and learning package. You can master the most creative of real estate techniques....

But that's all worthless of you don't have an effective marketing program!
98% of those seeking financial independence through real estate investing give up with a broken heart and they really don't know why they failed. Well, here's why....
they failed at marketing!
The key to success in real estate investing is to find those home owners who are facing some situation that motivates them to sell their property at below market value.
Isn't that a simple concept? Can't everyone understand that?
Here's the problem. Finding those motivated sellers is like holding a big bucket full of gravel. Hidden in that gravel is one gold nugget. There's no payoff until you find that elusive nugget.

FIND THE REAL ESTATE GOLD NUGGET!
There are two barriers most new real estate investors must overcome. The first is time! Because you have a job or family you have to carefully budget the time you can spend on real estate investing.
The second barrier is not having a marketing program that will fit into your busy lifestyle... an effective marketing program that uncovers motivated sellers, but takes just minutes a week to execute.

CFI UNLEASHES A MARKETING TIGER!
The answer is "POSTCARD POWER!" That's what we call the marketing program we've developed for use in our own investing program.
In "POSTCARD POWER" we detail how you can have an effective marketing machine using well written postcards and a little known mailing service that does almost all of the work... for PENNIES!
Why postcards? Nobody can resist reading a postcard, that's why!
That motivated seller might throw away a letter unopened as junk mail... but not a postcard.
Everyone just has to at least glance at a postcard's headline. If you think about it you know that you do the same when you receive a postcard. Those sweet little postcards demand attention!

POSTCARDS FOR PENNIES
Now here's the super feature of "POSTCARD POWER". In this new manual on CD ROM we give you step-by-step instructions on using an amazing, online service that will hold your mailing list, maintain all of your postcards... and - NOW GET THIS!...
The service will print, apply postage and mail your postcards for about the same cost as first class postcard postage alone! We're talking PENNIES!... with no sign-up or set-up fees... no software to buy.
Yes, about 24-cents for EVERYTHING... including postage!
(Example: We recently mailed 235 postcards for 0.243-cents each!)
Let me say that again. Upload your mailing lists - the service will keep them on file so you can use them whenever you like.
Upload you postcard masters - the service will keep them on file, so you can use them whenever you want.
And uploading with this service is a snap. You don't have to be a computer whiz. Just point and click.
When you are ready to mail you go to the service's Web site. Select the card and the list you wish to mail. Enter your credit card number.... and forget about it! You've just unleashed your marketing tiger!
Get it! With just a couple of computer clicks you put this service to work printing your cards, taking care of postage... and mailing your marketing tiger! Minutes and pennies!
Truly the marketing bargain of the Century. A service that does EVERYTHING (including postage) for 23-cents per postcard, plus a couple of pennies.
This killer marketing program will fit perfectly into the time you have available... and you'll get the most bang for your buck, because the service costs just pennies! Wait till you read the manual and see the exact numbers.
You'll have to read the numbers two or three times to believe them.

EASY AND AFFORDABLE MARKETING
Marketing works if you do....
This is a marketing program that's easy to set into motion. Then, with just a few minutes a day, you can KEEP IT GOING!.
Remember, you are looking for that one nugget. You don't find it with just one or two mailings. You must keep sending those postcards. It is completely practical to do that when you unleash the marketing tiger lurking in "POSTCARD POWER!"
In the "POSTCARD POWER" manual on CD ROM we completely explain the system we use and we include 7 sample POSTCARDS.
Just add your telephone number to the postcards and they are ready to upload. You can order your first mailing the day you read the manual on CD ROM.

"POSTCARD POWER - UNLEASH THE MARKETING TIGER!"
Look there are other real estate marketing programs available for hundreds of dollars. They're good if you have the time and budget.
"POSTCARD POWER" just may be the Volkswagen of marketing programs. It's small, inexpensive, not very flashy.... BUT IT JUST KEEPS PRODUCING RESULTS AND PLEASING OWNERS!
Yes, I know what your looking for now. Usually with a program like this the author tries to bribe you into buying by offering a lot of bonus stuff. Not here! If you don't recognize your need for this system right now... you probably shouldn't buy it. Try multi level marketing instead.
No real estate investor can succeed without an effective marketing program. And look - we are dropping one right into your lap for just $27.00. You've learned the clever real estate stuff. Now find all those motivated sellers and put those creative techniques to work making you money.
Buy now and you'll have an effective marketing program hard at work for you within 7 days!
*****************************************************************
Real Estate Marketing Manual on CD ROM
$27.00

Click Here for Secure Order Form





Internet order system tested and secure!
*****************************************************************
Note: All materials are based on U.S.A. laws, customs and conditions. We cannot
guarantee their effectiveness in other countries.
---
Home • Courses • Contact Us • Income Properties For Sale • Links • Advertise • Affiliate Program

Copyright © 2001 - 2003, BuyIncomeProperties.com. All Rights Reserved. Privacy Policy in Observance.